Oct 16 (1600 hrs CDT)
Oct 16 (1700 hrs CDT)
Oct 17 (1100 hrs CDT)
Oct 17 (1200 hrs CDT)
Oct 17 (1300 hrs CDT)
Thank you to our sponsor!!

Our mission is to offer flexible and cost effective cyber security professional services and hard to find talent.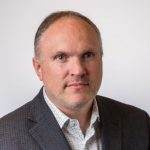 I am a strategic, experienced, and well-respected leader protecting global enterprises from ongoing threats while mitigating risks and their costs. Having worked hands on in all areas of IT and security, I know this business and can speak intelligently about it to leadership, employees and peers in a way that makes sense. I am excellent at building trusted and engaged teams, being a strong collaborator and peacemaker. I constantly look for ways to improve the business and myself, cutting out costs, optimizing operations, removing inefficiencies, and pushing the maturity needle all while keeping business drivers first.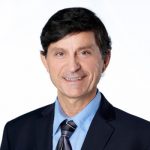 —Chief Information Security Officer. Experienced Cyber Security and Risk Management professional – program manager and adaptive leader with over 25 years in commercial, government, military, and contractor IT and Security environments.
—Chief Systems Engineer / Cyber Technical Authority. Extensive background in information assurance / cyber security, risk and vulnerability management, test and evaluation, audit and certification, systems of systems engineering and architectures, and enterprise operational environments.

Will Gragido is a seasoned security professional with over 20 years' experience in networking and information security. Will's extensive background is the result of his service as a United States Marine, a consultant with the world renowned International Network Services, Internet Security Systems (now IBM ISS), McAfee, Damballa, Cassandra Security, RSA Netwitness, Carbon Black, Digital Shadows and now Digital Guardian where he leads the organization's Advanced Threat Protection Product Line as its Director.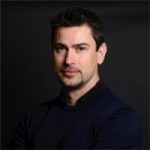 Multi-time CEO and Founder of disruptive intelligence solutions and platforms.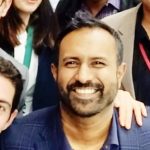 Abid Kahn
VP – Third Party Assurance
Award winning, innovative cyber security leader skilled at building world class enterprise wide security programs combat existential and emerging threats – Ransomware, Cryptojacking, DDoS, Phishing, Botnets, Malware, Zero-day, etc. within startups as well as large multinationals.

Expert in areas of threat intelligence, incidence response operations and forensics techniques. Well versed with crisis management and engaging with legal, law enforcement and public relations/media.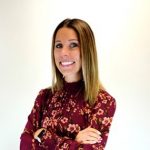 Samantha (Sam) Labee
Director of Sales
Samantha (Sam) is a cybersecurity business development professional focused on protecting security leaders, one cyber security problem at a time. She works toward empowering organizations to safely embrace the evolving technology stack and drive their business forward, without fear that cybersecurity will be left behind.
With a background in Criminal Justice and Law, Sam understands both the strategic and operational aspects of helping a company achieve a leading cybersecurity presence. She works closely with various lines of business to get a solid understanding of the enterprise, and how to help craft and adopt solutions that alleviate concerns for security executives.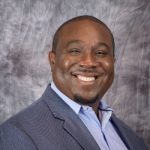 Tunde Oni-Daniel
VP/SMD
Head of Cyber Technology
Tunde Oni-Daniel heads Cyber for Technology at OneMain Financial where he balances the company's business demands with the technical means to secure data in a highly-regulated industry. With 23 years of security experience across industries, he has deep expertise in building business-driven security programs.

Tunde is skilled in developing security architectures, privacy programs, process and enterprise risk management, audit and compliance programs, budgets and staff development. His background includes international business experience for Deutsche Bank, Pan African countries such as African Development Bank, Central Informatics Organization, Bahrain, Prognoz USA, for application security, cloud security, and enterprise risk compliance.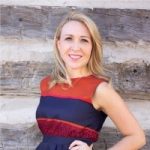 Larci Robertson
Senior Manager
Information Security
Experienced Cyber Threat Intelligence Leader with over 20 years in the Intelligence and Technology field. I began my cyber career in the United States Navy as an Intelligence Analyst. With many different opportunities in the intelligence community at sea and shore I have proven to be flexible and capable of learning new things with each unit or mission. I am a proud plank owner of the Navy Cyber Defense Operations Command (NCDOC) where I was one of the first CTI analysts as we know them today. After leaving the Navy I worked as a defense contractor in various roles in the intelligence and technology fields either training students or providing exercise support. I eventually found my way back to Cyber Threat Intelligence in corporate America.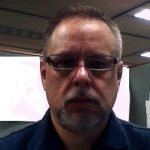 Jeffrey Sweet
Director, Security Assessments
Nearly 30 years of IT and IT Security experience including management of service support and IT Security teams. Recognized for the ability to conceptualize and implement processes and procedures to improve the efficiency and security of the organization.

Currently leading a testing and assessments team responsible for identifying and reporting security risk, managing third party risk and negotiating security contact language.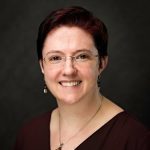 "The two most important days in your life are the day you were born and the day you find out why" — Mark Twain

– National-level leader with extensive experience developing national public and private cybersecurity policy and programs to include cyber risk and operational resilience management, operational and strategic planning, stakeholder engagement and relationship management, and operational and strategic team management.
– Program manager with both industry and government experience focused on improving the effectiveness and success of an organization.
– Subject matter expert in the development of backbone requirements and strategic planning to include project and resource management, requirements development, security, and information technology support.