Cybersecurity Career Pathway
Control your destiny by creating a cyber career path that will prepare you for any civilian cyber job from the day you join the military until you're ready to transition and beyond. Our platform identifies your MOS and recommends your next career, training, and education goals needed for success!
Image from Cyberseek.org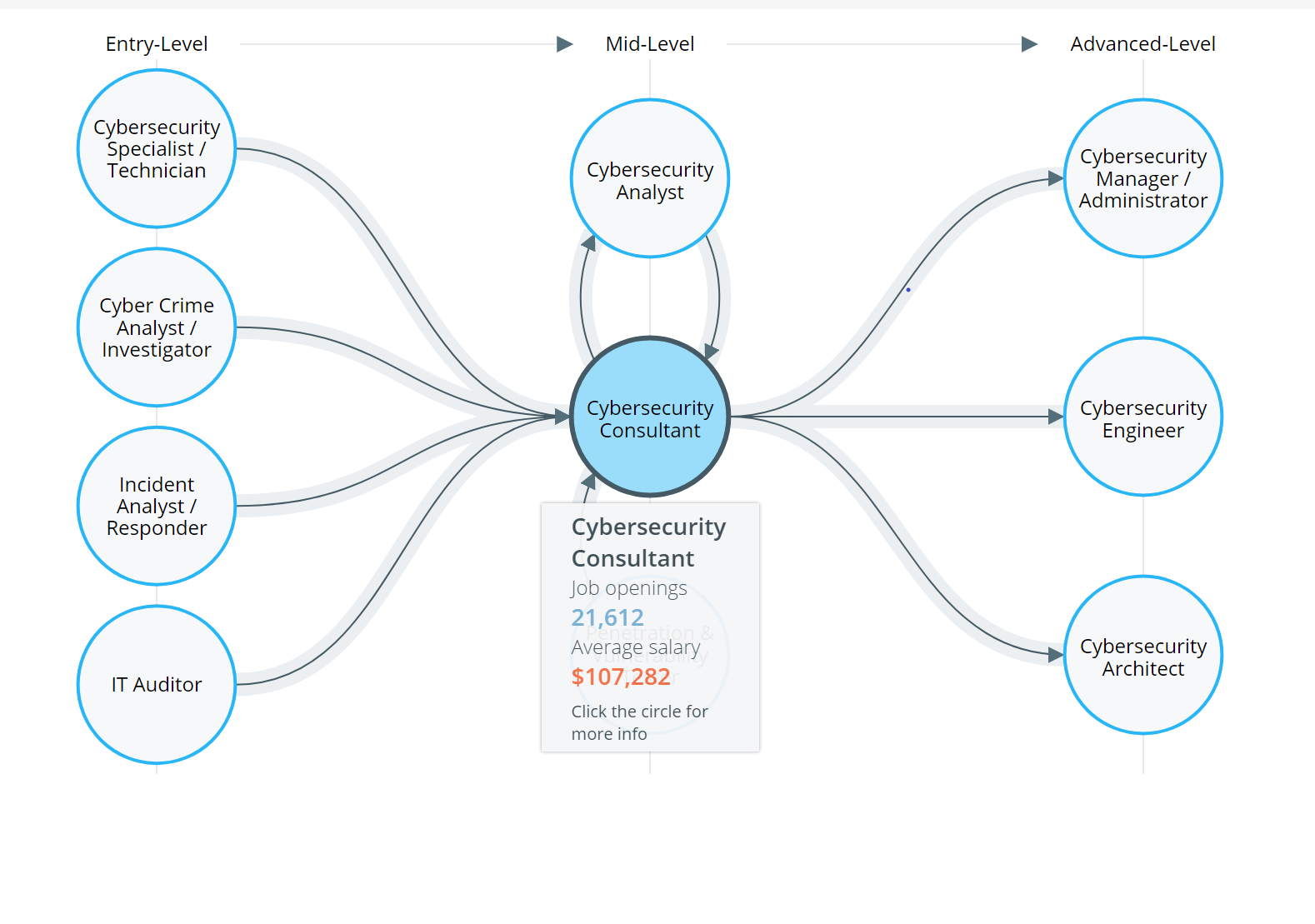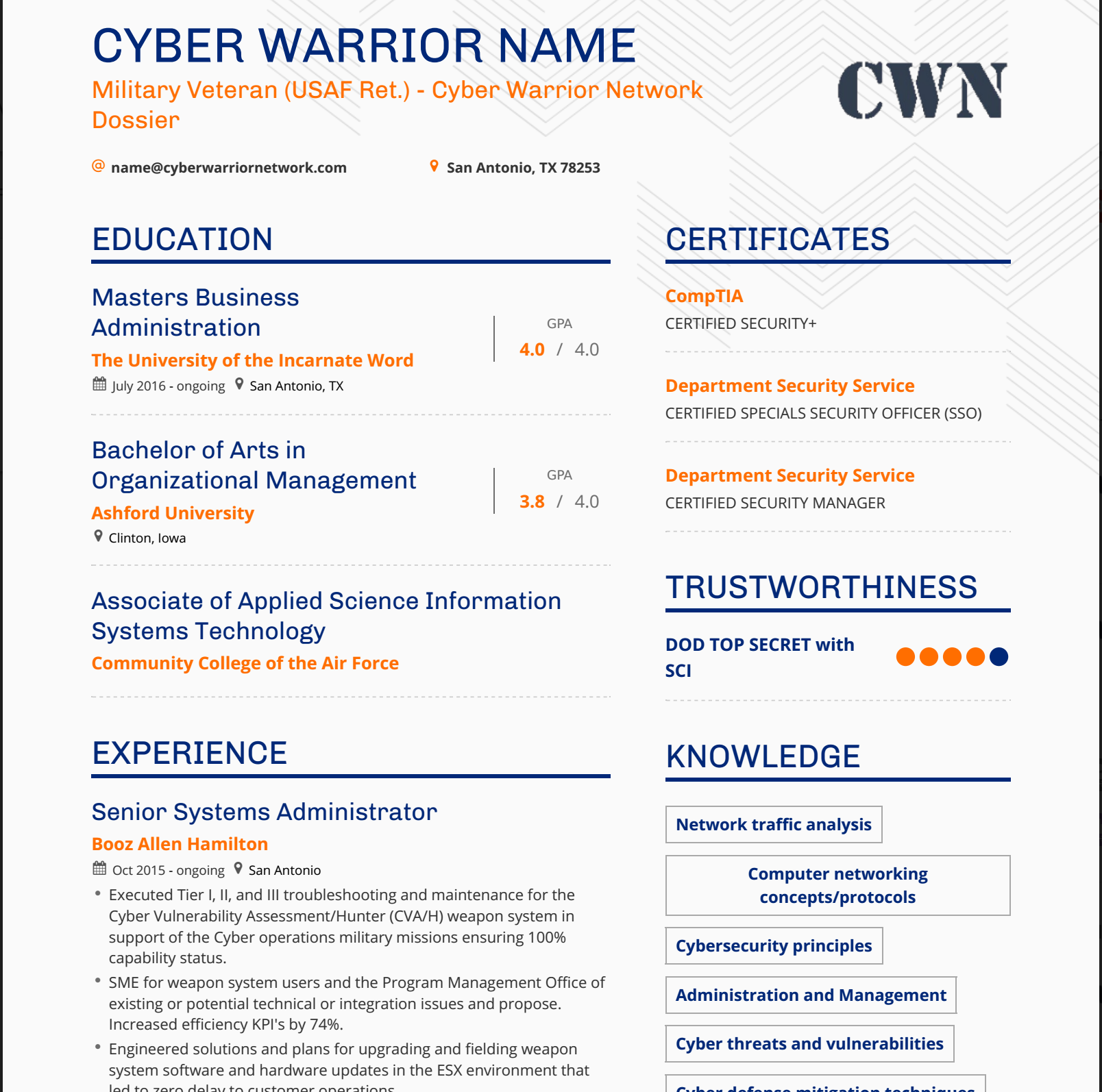 We've done the work for you!
At CWN we understand that resumes are hard to create! They don't accurately translate your military experience and highlight your knowledge, skills, abilities and invaluable leadership experience you've acquired while serving.
Our AI automatically demilitarizes, demystifies, quantifies, and translates your Military Occupational Specialty (MOS) making it easier than ever for employers to understand the value you can bring to their organization.
Practice against live targets.
Utilizing our CTF Partnership platform you are able to train in live fire environments with real-world scenarios while searching for that perfect role.
CWN's machine learning is designed to identify and validate knowledge, skills, and abilities and match you up with jobs that you're the best fit for.