We're hosting our 2nd DEF CON Red Team Village CyberWraith tournament! Don't miss out on the fun!
CyberWraith ESports Tournament
The tournament rules are very simple…it's a race to the finish. Show us how quickly you can complete the most content in the least amount of time within the tournament start and finish times.
The winner will be determined by the most number of content completed (including the tutorial). Tie breakers will be determined by the amount of time taken to complete the content (fastest time wins). Content difficulty does not matter, so grab those easy points from completing the tutorial missions at the beginning of the game. You can play before the tournament starts but only content completed within the tournament start and end will be counted. The only indication of the tournament start is when the clock ticks to the Tournament Start time below. Tip: Since time to completion matters, login to CyberWraith only when you are actively playing. Sessions left logged in while you grab a cup of coffee will hurt you in the end.
Tournament Start: Fri Aug 6, 2021 @ 9:00 PDT
Tournament End: Sat Aug 7, 2021 @ 23:59 PDT
Follow these instructions to REGISTER NOW!!
The top 3 players (without using game exploits and getting caught) will win the following prizes in Amazon gift cards. While not necessary to play in the tournament, to qualify for these prizes you must be a DEF CON 29 participant and stream at least 20 minutes of your game play to Twitch.
1st Place – $1000
2nd Place – $500
3rd Place – $250
Once the tournament begins you will be able to see the standings on the tournament leaderboard when logging into your profile at www.cyberwarriornetwork.com.
Lastly, don't forget to take full advantage of all we have to offer. Upload your resume using this How To to connect with our CWN Employer Network. Turn your keyboard skills into a paying gig!
Please Join our Discord Server for any assistance needed for the CyberWraith Game or Tournament.
UPDATES:
2021-08-01 (17:03 PDT) – Date and time for the tournament start will probably change. The Tournament Start above will be changed when we confirm the final time.
2021-08-02 (10:09 PDT) – Date and time of tournament start and end changed. See correct times above.
2021-08-03 (19:38 PDT) – Once the tournament starts we can be reached on DEF CON 29 Discord at the #ce-cyber-warrior-esports-text-closed channel. Before the tournament starts we're in Red Team Village Discord at #cyber-wraith.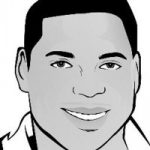 Nigel LeBlanc
CoFounder, CEO
Dad. Black Founder. Military Founder. Transitioning Military Cybersecurity jobs. Veteran. Diversity & Inclusion Activist. Husband. eSports Leaguer. Tech. Social Entrepreneur. Cybersecurity Biz Dev. Gamer. Audiobook Junkie. Futurist. Basketball Fanatic. Biker.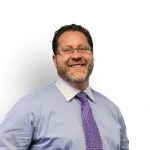 Joel Abraham
CoFounder, Advisor
Joel Abraham innovator, connector, and proud Dyslexic. When he is not figuring where he went wrong with assembly directions, he is obsessing over finding the business patterns that no one else sees. Starting from the outside in, Joel took a less traditional path to get into security, beginning with human capital and translating that into technology.
For the last 15 years, Joel has spent his time infiltrating security ecosystems that normal people wouldn't have access to or know they existed because of his ability to gain the trust, lift everyone around him in order to build lifelong friendships. When Joel is not working, he enjoys paying it forward by helping people who are in need, ranging from advising startups and helping to validate their business model and drinking copious amount of bourbon.
If you can't get a hold of or find him he is most likely magnet fishing with his kids…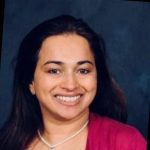 Kathy Ahuja
VP, Global Compliance and Information Technology
Kathy Ahuja is Vice President, Global Compliance and Information Technology at OneLogin. In her role at OneLogin, Kathy provides compliance guidance across the company in accordance with industry standards, regulatory requirements and best security practices across our industry. She runs OneLogin's Compliance program, which not only exceeds numerous niche regulated industry requirements but is leveraged by OneLogin customers to demonstrate their compliance with their customer and regulatory requirements. Additionally Kathy is head of OneLogin's Information Technology organization which hosts technology  infrastructure operations and evaluates them according to established goals. Her team is responsible for devising and establishing IT policies and systems to support the implementation of strategies set by upper management.

Kathy joined OneLogin in early 2020, bringing to the OneLogin's  Security Risk and Compliance  organization more than 20 years of Compliance and Information Technology experience, with over 15 years of that in roles specific to Compliance in Technology companies. Prior to OneLogin, Kathy built and ran security and regulatory compliance efforts at DocuSign, Microsoft, Oracle and Symantec.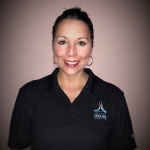 Jessica Bartley
Talent Acquisitions Consultant
Jessica M. Bartley is a Talent Acquisitions Consultant for the Air Force Personnel Center, Randolph AFB, TX.  She has served over 20 years supporting the Air Force mission through multiple positions and components.  Starting her career as an active duty Airmen in 1994 then transitioning into the Air Force Reserve and as a Civil Service employee with the Department of the Air Force.  She has worked as a Knowledge Operations Specialist, military Recruiter, Administrator, First Sergeant and Human Resources Specialist within several specialties. She has a passion for recruiting and educating candidates with the proper information and resources to apply for positions.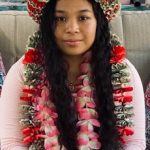 Annalise Buonya
High School Hacker
Annalise Buonya is a high school student that has a pursuit in computer science and cybersecurity. Annalise spends some of her free time participating in CTFs, learning through public programs, and joining groups that advocate for minorities like her in the computer science field. She is a modest, quiet individual who shows deep perceptiveness and provides detailed feedback for others/projects. Annalise is often found reading dystopian fantasy novels or listening to post-hardcore and screamo; or both at the same time.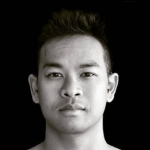 YEli Buonya
Cloud Security Associate
Gamer Dad, Neurodivergent, and Veteran.
I'm in love with food and watching anime, Sci-fi and thrillers.
We're all players in a global virtual arena.
When you're plugged-in, you're a player whether you choose to be or not.  
As a Hacker I look for ways to bend, stretch and make my own rules in the arena.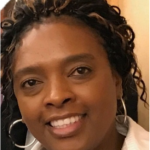 Laurie Coleman
Human Resources Specialist
Mrs. Laurie A. Coleman is a Human Resources Specialist (Recruitment) assigned to
Headquarters Air Force Personnel Center, JBSA – Randolph AFB, Texas. She is responsible for
providing expert technical consultation and management advisory services to managers and supervisors
on a variety of difficult and complex technical issues, or problems of a sensitive nature concerning all
phases of the hiring, policies and procedures, and related legal, regulatory requirements or entitlements
on labor market trends, analysis, comprehensive recruitment strategies, and with responsibility for
planning, developing and carrying out the fill range of recruitment, affirmative employment, and related
management advisory services for identifying, attracting, and retaining a high-quality and diverse
workforce that is capable of accomplishing the organizations mission throughout the Air Force. Worked
directly with hiring managers to ensure the laws, policies, and the merit promotion principles are upheld to
provide equal opportunities to all in the recruitment of employees in to hard-to-fill position and locations,
diversity, and in sourcing surge covered by internal and external appointment authorities, included
Delegated Examining. Provides a full range of personnel staffing advisory services including labor market
and occupations analysis, associated with any recruitment strategy within the Air Force Civilian Personnel
Integration/Operation.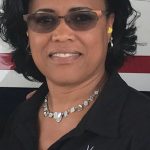 Dionne Dunham
Talent Acquisitions Consultant
Dionne Dunham is currently assigned to the Air Force Personnel Center, Talent Acquisitions
Division, Recruiting Branch, and Cyber Recruiting Section and has over 15 years of Human
Resources experience.  Specializing in recruiting, she is responsible for identifying "top" talent
for the Air Force Civilian Service Cyber Team.  With a Bachelor's Degree in Human Resources
and a passion for recruiting, she takes great pride in cultivating relationships with hiring
managers and candidates to connect hiring needs with professional potential. 
Dionne is a devoted civil servant with a desire to make a difference in the civilian workforce, one
vacancy at a time.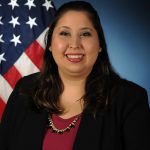 Melisa Joyner
Cyber Security Specialist
Ms. Melisa A. Joyner is an operational planner for the 67th Cyberspace Wing, Joint Base San Antonio-Lackland, Texas. She specializes in cyber mission planning and purple teaming, integrating intelligence into operations to bring lethality into execution and information warfare. 
Ms. Joyner began her federal service career with 92 Cyberspace Operations Squadron (COS). As a cyberspace operator, she gained experience threat hunting, purple teaming, ICS, and cyber threat intelligence. Ms.  Joyner has experience as a network analyst, incident response, system administration, and cryptography. 
Before beginning her federal service career, Ms. Joyner was a contractor for the 33 Network Warfare Squadron (NWS) and served in the United States Navy (USN) as an Information Technologist.
During her off time, she is a technical mentor for the local Cyber Patriot team.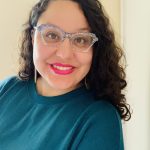 Amanda Lee Keammerer is the CEO of Javilud, a firm transforming innovation at the intersection of technology, people, politics, and art through consulting services, signature events, and creative collaborations. 
Previously, Amanda was the vice president of cybersecurity and director of CyberSecurity San Antonio at the San Antonio Chamber of Commerce.  Before returning to Texas, Amanda worked for the Federal Chief Information Officer at the White House, led digital marketing projects at the Kaiser Family Foundation, and managed community relations at the LULAC National Office. 
Amanda is a Security Fellow with the Truman National Security Project, and nationally recognized as one of 40 Latina Next Generation Leaders in National Security & Foreign Policy. From 2019-2021, Amanda served as an Honorary Commander with the 502d Communications Squadron at Joint Base San Antonio, the largest joint base within DoD. 
Amanda graduated from The George Washington University with an MA in Global Communication with a double concentration in national security policy and IT policy. Amanda earned her BA in Russian from Smith College. A proud public school alum and a mentor for STEM students of all ages, Amanda serves on the Board of Directors for Family Service, The Neighborhood Place, the SAISD Foundation, and WiCys San Antonio.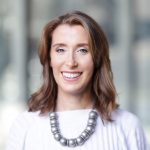 Niamh Vianney Muldoon
Global Data Protection Officer and EMEA Trust & Security Leader
Niamh Vianney Muldoon, award-winning information security thought leader with extensive expertise in creating and leading global security initiatives across multiple industries. Muldoon is OneLogin's Global Data Protection Officer and EMEA Trust and Security Leader.  Based in Dublin, Ireland, Muldoon heads-up all things trust, security, and privacy for OneLogin's EMEA operations. This includes driving sales, engineering and customer service activities across the region.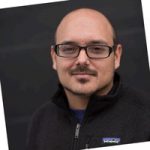 I am a reformed hacktivist who offers a passionate understanding of Linux administrator, programming, and all matters related to cyber-defense. I have participated as a principal in Showtime episodes regarding the life and times of computer hackers.

I have been heavily involved with computers for over 20 years learning web design and advanced networking. Motivated by a desire to build a better mousetrap, I self-taught various computer programming languages during my early teen years as a way to bring my young ideas to life. I began with Visual Basic and eventually migrated to Visual C as a platform toward better, more robust projects. Later in life, my programming and web design skills opened employment opportunities in those areas. As my interests in programming and network administration matured, I self-taught additional areas of interest such as reverse engineering, shell scripting, server administration, and offensive and defensive hacking techniques.

I have experience in the customer services fields, having supported the information technology needs of large and small businesses, including hardware installation, server configuration, system assessment and hardening, policy review, gap analysis, penetration testing, malware investigation, software development, web application stress testing, data management, SEO techniques, and support for gaming systems.

My passion is in defending networks, systems, and users from threats and threat actors. With a unique understanding of the adversarial pool, I have participated in several lecture-based presentations to students in the IT field for notable institutions such as the University of Houston at Clear Lake and as a guest speaker alongside law enforcement professionals in the cyber-defense field.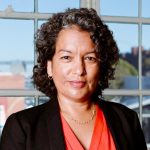 Vanessa Pegueros
Chief Trust and Security Officer
Vanessa is a CyberSecurity leader with over 18 years of security experience. She is currently the Chief Trust & Security Officer at OneLogin, an IDaaS (Identity as a Service) provider, where her responsibilities include Security, Compliance, Privacy and IT. Vanessa also serves on the Board of the Boeing Employee Credit Union (BECU) and formerly served on the Board of Carbon Black (CBLK) where she was a part of the sale of Carbon Black to VMware. She also is a venture partner with Flying Fish Partners in Seattle. Vanessa formally worked as the CISO at DocuSign and successfully managed through hyper growth and an IPO in 2018. She also was the SVP of Enterprise Security at US Bank, CISO at Expedia and has held senior level security roles with Washington Mutual, Cingular and AT&T Wireless. She has held numerous other roles specifically within the wireless arena including Network Planning, Architecture & Engineering, Technical Sales, and Product Development. Vanessa currently teaches a course once a year entitled "Leading and Managing Enterprise Information Security" at the University of Washington. She has an MBA from Stanford University, a MS in Telecommunication from the University of Colorado, and a BS in Engineering from UC Berkeley. She holds GSEC, CRISC, CISM, and CISSP security certifications as well as the Certified Information Privacy Professional Europe (CIPP/E) privacy certification.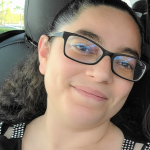 Rachel Ward
Security Technical Program Manager
Rachel joined OneLogin in 2021 as the Security Technical Program Manager, continuing a 14-year career in Gaming and IT Security Program management. With a background in Customer Support and Data Analytics, in addition to a focus on equity, diversity, and inclusion, she approaches problem-solving with a strategic view and Agile mindset.