Aug 8 (2pm CDT) - Cyber is Warfare
Aug 9 (11am CDT) - Merrimack, Monitor and Armored Unicorns
Aug 9, (1pm CDT) - Comprimise of Critical Thinking and its Impact in 2020
Thank you to our Platinum and Gold sponsors!!

Our mission is to offer flexible and cost effective cyber security professional services and hard to find talent.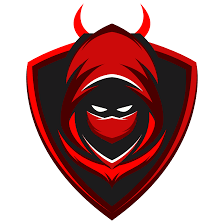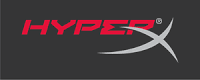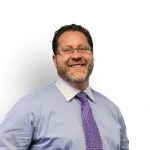 Joel Abraham
CoFounder, Advisor
Joel Abraham innovator, connector, and proud Dyslexic. When he is not figuring where he went wrong with assembly directions, he is obsessing over finding the business patterns that no one else sees. Starting from the outside in, Joel took a less traditional path to get into security, beginning with human capital and translating that into technology.
For the last 15 years, Joel has spent his time infiltrating security ecosystems that normal people wouldn't have access to or know they existed because of his ability to gain the trust, lift everyone around him in order to build lifelong friendships. When Joel is not working, he enjoys paying it forward by helping people who are in need, ranging from advising startups and helping to validate their business model and drinking copious amount of bourbon.
If you can't get a hold of or find him he is most likely magnet fishing with his kids…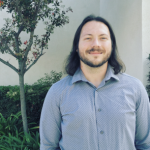 Joe Casazza
Cyber Enthusiast
joe enjoys answering the same question in different ways when you dont like the answer he gave. he has a knack for herding cats and explaining why you're wrong. he pretends to be a hacker and has spent countless hours and resources buying con badges on ebay and photoshopping himself into photos with reputable individuals.
he owns 1 hoodie which he wears 24/7
"i drink excessive amounts of caffeine, get lost doing research, spend 30 minutes wondering why my program isnt working then realize i missed a semicolon. idk, the usual shit?i build cheats for old games that no one plays anymore."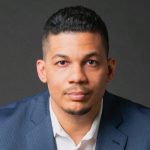 Chris Cochran
Director of Security Engineering
Chris Cochran is former active duty US Marine Intelligence. He is a director of security engineering for a premier financial technology company based in Silicon Valley. Cochran has dedicated his career to building advanced cybersecurity and intelligence capabilities for national-level governments and the private sector.
Cochran has made it his personal mission to motivate and empower cybersecurity professionals and teams through coaching, his podcast Hacker Valley Studio, and speaking engagements. His concern for the ever-growing cyber-skill gap serves as a motivator for his need to inspire the next generation of cyber-warriors to take the helm.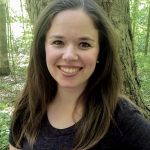 Jamie Dicken
CyberSecurity People Leader
Jamie Dicken is the manager of security engineering at Cardinal Health, leading teams focused on Continuous Security Validation, detection and workflow automation, and security projects. Formerly a software engineer and technical manager at two Fortune 15 healthcare companies, Jamie focused on designing, building, and delivering new features to the market. She now focuses on protecting systems like the ones she used to build.
Her professional passions include leading high-performing teams, executing on high-profile strategic initiatives, championing employee growth and development, and mentoring women in technology. At Cardinal Health, she is a steering committee member of both Women in Technology (WIT) and RISE, the IT emerging leadership development program. In the community, she also serves as a member of the International Consortium of Minority Cybersecurity Professionals (ICMCP) and ISSA.Outside of work, Jamie has lots of adventures with her two mischievous little boys and amazingly supportive husband Chris. She enjoys spending time outdoors and experimenting with her hobbies of cooking and sewing.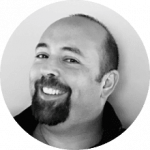 Will Gragido
Principal Security Strategist
Will Gragido is a seasoned security professional with over 20 years' experience in networking and information security. Will's extensive background is the result of his service as a United States Marine, a consultant with the world renowned International Network Services, Internet Security Systems (now IBM ISS), McAfee, Damballa, Cassandra Security, RSA Netwitness, Carbon Black, Digital Shadows and now Digital Guardian where he leads the organization's Advanced Threat Protection Product Line as its Director.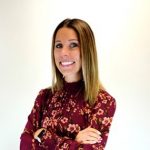 Samantha (Sam) Labee
Director of Sales
Samantha (Sam) is a cybersecurity business development professional focused on protecting security leaders, one cyber security problem at a time. She works toward empowering organizations to safely embrace the evolving technology stack and drive their business forward, without fear that cybersecurity will be left behind.
With a background in Criminal Justice and Law, Sam understands both the strategic and operational aspects of helping a company achieve a leading cybersecurity presence. She works closely with various lines of business to get a solid understanding of the enterprise, and how to help craft and adopt solutions that alleviate concerns for security executives.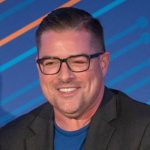 Rick McElroy
Cyber Security Strategist
[email protected] Holla at that original email from 97..Rick touches things and push buttons until something does something different. He currently enjoys long strolls on the dark web, three way handshakes and raw dogging the interwebz (this last part Joe said once) but should probably readAnd is currently head of the network is flat foundation. #fakesegmentation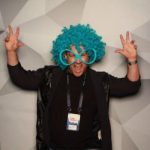 Aaron Rinehart
Co-Founder, CTO
Aaron Rinehart has spent his career solving challenging engineering problems for organizations such as the United States Department of Homeland Security (DHS), National Aeronautics and Space Administration (NASA), and the Department of Defense (DoD). Rinehart has been a featured speaker at several media outlets and conferences, most notably the National Press Club, RSA, Velocity, and ABC News. Rinehart has been interviewed and quoted in various publications including the Huffington Post, DarkReading, SecurityWeekly, ISMG and MarketWatch.
Aaron has been expanding the possibilities of chaos engineering in its application to other safety-critical portions of the IT domain notably cybersecurity. He began pioneering the application of security in chaos engineering during his tenure as the Chief Security Architect at the largest private healthcare company in the world, UnitedHealth Group (UHG). While at UHG Rinehart released ChaoSlingr, one of the first open source software releases focused on using chaos engineering in cybersecurity to build more resilient systems. Rinehart recently founded a chaos engineering startup called Verica with Casey Rosenthal from Netflix and is the O'Reilly author on the topic as well as a frequent speaker in the space.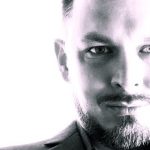 Scott Scheferman
Cyber Leader and Advisor
Shagghie won the first ever defcon badge hacking contest (DC14)… and didn't even know there was a contest. He is a defcon music artist under "highsage".  He's been doing the cyber since the 90's, was on the first-to-solve ceazar's challenge puzzle team three times, and learned everything he knows about con by bringing pizza and Red Bulls to ghetto hacker CTF teams, ninja parties, pool parties and even that one room party that one time metasploit was conceived and someone did a thing in Ruby. 
The worst handle he ever had was TrojanMan. Amazing what 6kb's used to earn you in the 90's. He currently owns Armanda Intelligence, and helps mentor anyone who will listen on what the real world bad guys are up to. Drink: mezcal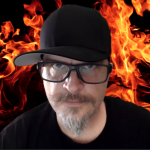 DJ Schleen
Head of Security Automation
DJ is a seasoned DevSecOps advocate and practitioner that provides thought leadership to organizations looking to integrate security into their DevOps practices. He comes from a practitioner background and specializes in architecting DevSecOps pipelines, automating security in DevOps environments, and breaking down organizational silos that inhibit the delivery of safer software.
DJ has worked to streamline development pipelines and practices for many Fortune 100 organizations by focusing on culture and technique. He uses this expertise to surface the right technology to serve business goals and support outcomes. He is an international speaker, blogger, instructor, and author in the DevSecOps community, where he encourages organizations to deeply integrate a culture of security and trust into their core values and product development journey.
The top 20 finalist in the
DEF CON Red Team Village CyberWraith
tournament will get the opportunity to mock interview with one of these extraordinary leaders in the Cyber Security/InfoSec industry. While they are not at DEF CON representing their companies in an official capacity, they bring years of experience  and perspective that could prove to be invaluable in finding your first or next opportunity in Cyber Security/InfoSec.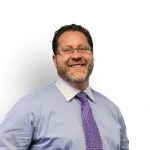 Joel Abraham
CoFounder
Identify Security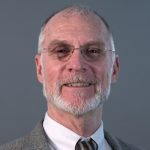 Kevin Baker
Director, Post IR
Arete IR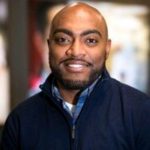 Rob Duhart
Sr Director Information Security
Fortune 50 Computer Software company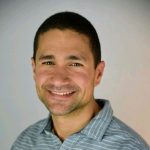 Emilio Escobar
VP & Head of Information Security
Fortune Broadcast Media Company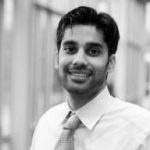 Omar Khawaja
Chief Information Security Officer
Non-profit Health Insurance Company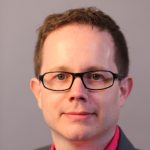 Ricardo Lafosse
Chief Information Security Officer
Fortune 120 Food Processing company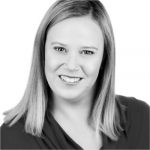 Tara Larson
Chief Security Architect
Fortune 500 Medical Device Manufacturer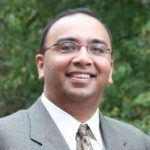 Pramod Mathew (CISSP, CISM, C-CISO)
Director, InfoSec and Compliance
ETS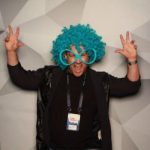 Aaron Rinehart
Co-Founder, CTO
Verica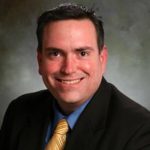 Omar Santos
Principle Engineer
Oracle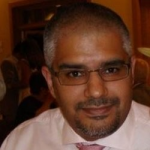 Raj Sharma
Director IAM Strategy
Fortune 300 Pharmaceuticals Company